Evernote for Academics: Day 01 - Series Introduction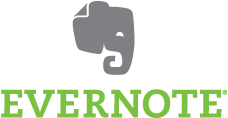 Evernote's slogan is "remember everything". They mean it. You can literally store (basically) anything you want into Evernote. In fact you can store almost anything and access it on almost any device (Apple, Windows, Android, Amazon, web browser, etc). The fact that you can do this makes it either a powerful tool or just an application that sits there unused. Imagine the library when you first began your academic career. It was (or is!) overwelming. You know there are thousands of resources at your fingertips ready to assist your research. But there is so much there and you don't know where to begin. That feeling is similar to getting started with a tool like Evernote. As a student you either asked for guidance and received help in navigating the library and making it work for you or you pushed through and tried to figure it out yourself, which probably involved much more trial and error than seeking assistance. In the same way I hope this Evernote series provides you with the assitance to make Evernote work for you. It is a powerful tool that can transform you academic life as a student or a teacher.[1] This series will provide the basics to using Evernote that are especially pertinent in the academic realm. Once you know the basics you can begins to piece together workflows that will improve your productivity in your career.
To stretch the library metaphor a bit longer, the library probably offered many tools and services that no one ever told you about. Sure, you know the library has books and journals. But did you know there were more powerful ways of researching rather than picking all the books off the shelf that had your topic in the title? Maybe you learned that the library can obtain books that they don't have. Or you realized that there is more to searching for journal articles online than just typing in a couple keywords. Or maybe there are vast resources that you didn't even know existed! Well, Evernote works in the same way. You know that it can "remember everything" but what all can you do with it? That is the second part that I hope to accomplish with this series. Along the way I will give practical uses that either I use or know of others that use Evernote in different ways. It is my hope that this will inspire you to either adopt some of these practices and/or create your own unique uses. I want Evernote to work for you in whatever situation you are in.
What will this series cover?
Here is the tentative outline for the series. If you have any topics that you would like me to cover please leave a comment, tweet me (@renshaw330), or email me (brenshaw833@gmail.com). Each section will include both a written post and video tutorial(s).
Introduction
Your Evernote philosophy (tagging vs. notebooks)
Getting your stuff into Evernote
Searching within Evernote
Use as a student
Academic research workflows
Following my posts I will have some guest posts of current users of Evernote explaining how they make Evernote work for them. If you are interested in writing a guest post on how you use Evernote please either comment or send me an email.
I am excited for this series. I know many people who like the "idea" of Evernote but don't know where to get started. There are others who "use" it but not to its full capabilities. Then there are others of you that are advanced users who could probably teach me a few things! Whatever level you are at I hope that this series will be beneficial for you.
Watch this short overview from Evernote below:
---
Intergrating it in your whole life is great too but this series will primarily focus on the academic side.

 ↩︎
If you would like to subscribe to the blog via RSS click here. If you would rather receive updates via email click here to sign up. 
Follow me on Twitter - @renshaw330
[youtube ]
Links to the Evernote for Academics Series
If you would like to subscribe to the blog via RSS click here. If you would rather receive updates via email click here to sign up. 
Follow me on Twitter - @renshaw330
---
---
---