Evernote for Academics: Day 04 - Search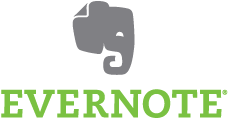 Welcome back to the Evernote for Academics series. Today we are going to briefly cover searching within Evernote. I am going to do this post slightly different. Honestly, I really only use a couple different search options. Not because the others are difficult or anything but I can normally find my stuff quickly by simple searches. So hears the deal: Watch this short video of me showing a couple different useful searches then follow the links for more advanced searching. 
[youtube ]
Useful Links
20 Evernote Search Features You Should Be Using
Evernote Search, Saved Searches and Syntax
Recently Evernote came out with "Descriptive Search" on the Mac. This just means that you can use natural language syntax for search. For example, to search for the word "gospel" in a notebook called Biblical Studies you can just type in "notebook biblical studies gospel" instead of typing notebook:"biblical studies: gospel, which you need that exact syntax. I find this extremely helpful because using natural language is much easier to remember because you actually don't really have to remember anything. You just type what seems natural to find what you want. 
See this post for a more in-depth overview. Evernote has also helpfully provided some more details on how to use descriptive search. 
Links to the Evernote for Academics Series
If you would like to subscribe to the blog via RSS click here. If you would rather receive updates via email click here to sign up. 
Follow me on Twitter - @renshaw330
---
---
---