Evernote Quicktip: Changing Your \"Send To\" Email to Something Memorable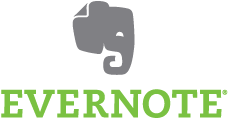 I won't be posting the next substantial post in the Evernote for Academics until later in the week but in the meantime I thought I would share this quick tip I learned the other day.
Evernote has a great feature that allows you to email notes to yourself. Generally, this email address is your Evernote username and some random letters and numbers. This can be hard to remember especially when you are on the go or not using a device with your contact book available. 
In order to change your Evernote email address to your username@m.evernote.com you need to be an Evernote Premium User and you will have to contact support (click here to go to Evernote support). From there just ask them to change your Evernote "send to" email address to your username and you're all set.
One place this will come in handy is if you are scanning articles/books at your library and you want to use the Mail PDF function. No longer will you have to look up your Evernote email address and type in a long and random address. You can use your this address to mail the PDF directly to your Evernote database. If you are an Evernote premium user this PDF will become searchable within your Evernote applications. This will save you a couple steps by bypassing checking your email, saving the attachment, and adding it to Evernote.
Evernote Premium is a worthwhile investment. It adds significant features such as sharing notebooks, offline notebooks for mobile devices, search inside PDFs and much more. It is only 5 $/mo. Click here to add Evernote Premium to your account
Note: It will take a couple hours for Evernote to process your new email address
Thanks to Nate Collins for the tip!
Other posts in this series:
If you would like to subscribe to the blog via RSS click here or if you would rather receive updates via email click here to sign up.
---
---
---