Imitation, Origen, and Holy Scripture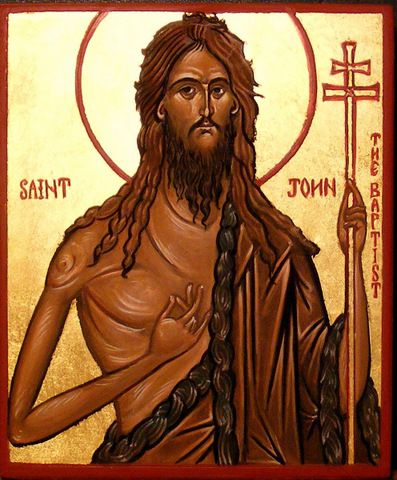 The idea of imitation of biblical characters has been a lost art in many areas of Christianity. I recently read and reviewed a book by Jason Hood, Imitating God in Christ, which argues that the church should return back to its roots and see the profitability of imitating biblical characters. In one section he argues that throughout Christianity imitation has played a major role in teaching and preaching.
I am currently reading through Origen's homilies on Luke and came across a short section where Origen states that one of the functions of scripture is imitation[1].
In Homily 11 (Luke 1:80–2:2), Origen begins explaining Luke 1:80, which says, "And the child grew and became strong in spirit." Throughout he explains a couple of different ways that the word "grow" functions in scripture. Once sense is the "corporeal, that is, when the human will contributes nothing (44)." But the other sense is "spiritual, that is, when human effort is the cause of the growth (44)." Taking these small quotations out of context it may seem that Origen is saying that only human effort is involved in spiritual growth. But later in this homily he states, "human nature is weak. It needs divine help to become stronger…What forces can strengthen it? The Spirit, of course (45)." For Origen, "the athlete of God" needs to train with the power of the Spirit for the Christian life.
Origen then argues that Scripture is not just an historical record of events related to John the Baptist. He states:
We should not think that, when Scripture says, 'He grew and was strengthened in spirit,' what was written about John was just a narrative that does not pertain to us in any way. It is written for our imitation. We should take 'growth in the sense we have explained, and be multiplied spiritually (45)."
Holy Scripture is not just a historical record. It is also not solely a historical record that theologically points us to Christ. Is it both of these? Yes. Is one of the primary functions of Scripture to point believers and unbelievers to the Messiah who has come to bring heaven on earth and make all things new (Lk. 24:13–35)? Yes. But we also must not lose sight that Holy Scripture also points us to imitate the lives of godly men and women. Let us follow Origen and the early church in our reading of Scripture and see the profitability of imitating the lives of the characters in Scripture.
See other posts related to Origen's homilies on Luke:
---
Origen quotations from Origen. Homilies on Luke. Translated by Joseph T Lienhard. Fathers of the Church. Washington, D.C.: Catholic University of America Press, 1996.

 ↩︎
---
---
---