Necessary Ending to the Gospel of Matthew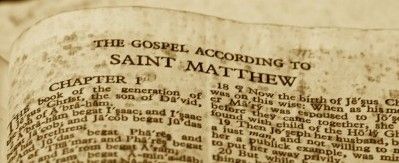 Dale Allison has some helpful remarks regarding the resurrection as the perfect ending to the Gospel of Matthew.
Without the resurrection Jesus' words are vacant and his opponents exonerated. With it Jesus is vindicated, his cause and authority confirmed, and his opponents disgraced.
The earthquake, the movement from heaven to earth, and the resurrection from the tomb together make the vindication of Jesus an eschatological event. When the Messiah enters into suffering and death and then is raised to new life amidst signs and wonders, he plays out in his own life the eschatological scenario. The end of Jesus is the end of the world in miniature.
The resurrection — the full meaning of which only becomes apparent in 28:16–20 — makes Jesus himself an illustration of his own teaching. He is, like the prophets before him, wrongly persecuted because of his loyalty to God, and he gains great reward in heaven. He finds his life after losing it. He is the servant who becomes great, the last who becomes first.
There is a happy contrast between chapter 2 and 28, the only two places where angels are active participants in the story. In the former the Gentile magi inform Herod and the Jewish leaders in Jerusalem, including the chief priests, of events surrounding the advent of the Messiah. In the latter Gentile soldiers announce to the chief priests of Jerusalem the events surround the resurrection of Jesus. In the former the king opposes the infant Messiah and tries to kill him. In the latter the leaders counter the resurrection by setting a guard at the tomb, and when that fails by promulgating a false rumor. In the former the faithful magi worship Jesus and rejoice with great joy. In the latter the faith women worship Jesus and go on their way with great joy.
Davies, W. D., and Dale C. Allison Jr. Matthew 19–28: Volume 3. 1st ed. T&T Clark, 2004, p. 673
---
---
---