New iOS 11 Features That I'm Looking Forward To
MacStories, one of my favorite sites for iOS and app news, information, tips, and analysis wrote a great article on new iOS 11 features. I've pulled some of my favorites out with my thoughts below.
Handwriting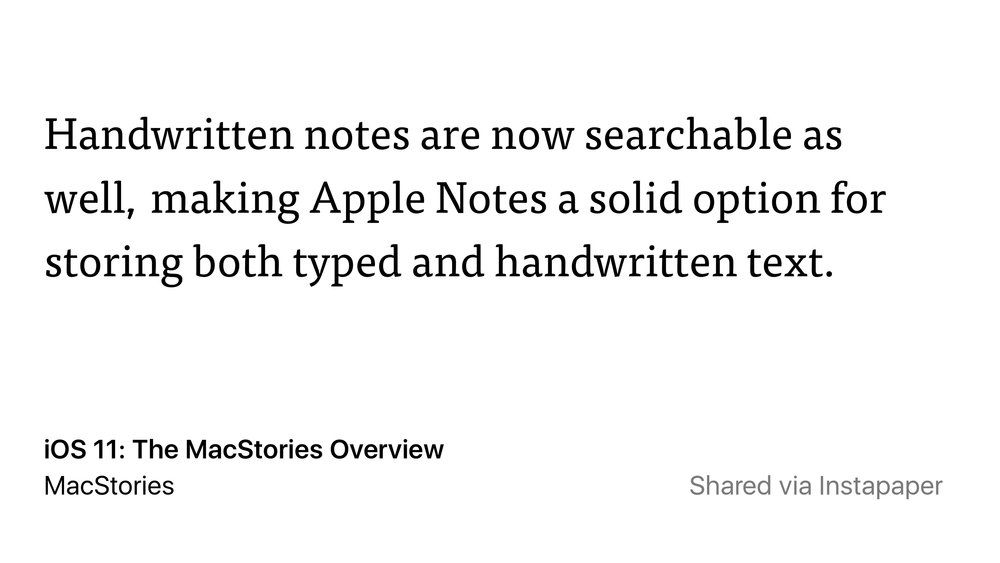 One of my favorite apps for the iPad Pro is Goodnotes, which has the best handwriting recognition that I've used. I am able to write sloppy cursive and somehow it is able to pick it up. I am excited that Apple is making handwriting recognition part of the operating system but I am interested to see how good it is. Even if the recognition doesn't meet Goodnotes level of accuracy it will still be nice to search the Notes app and others through Apple's integrated recognition. If a note more naturally fits in Apple Notes and I want to handwrite then this will be more efficient.
Maps
One of the more frustrating aspect of using Apple notes, for me, is the fact that I don't know what lane to be in when I am taking an exit. While most exits are on the right side of the road the occasional left exit always gets me. Hopefully this will make it more clear.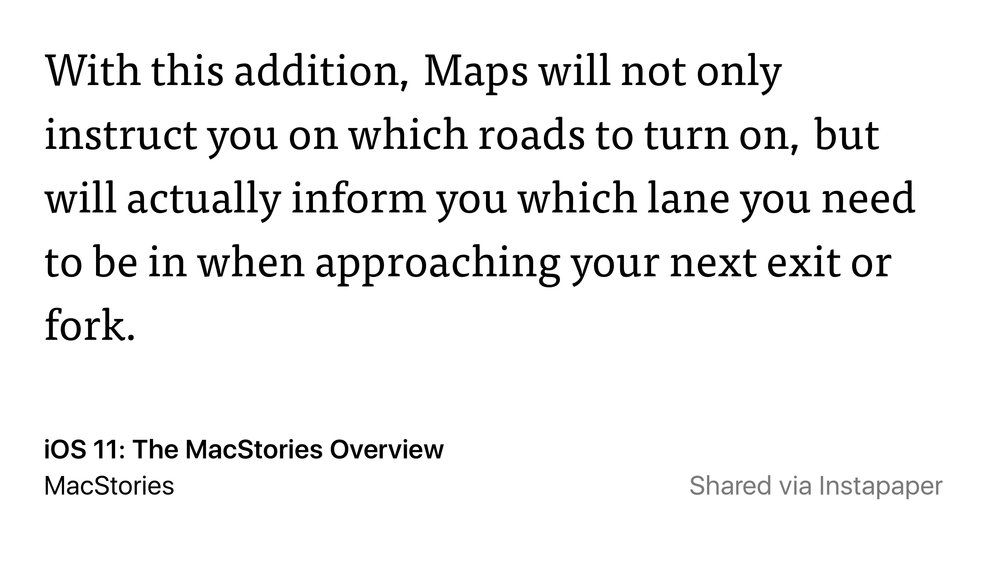 iMessage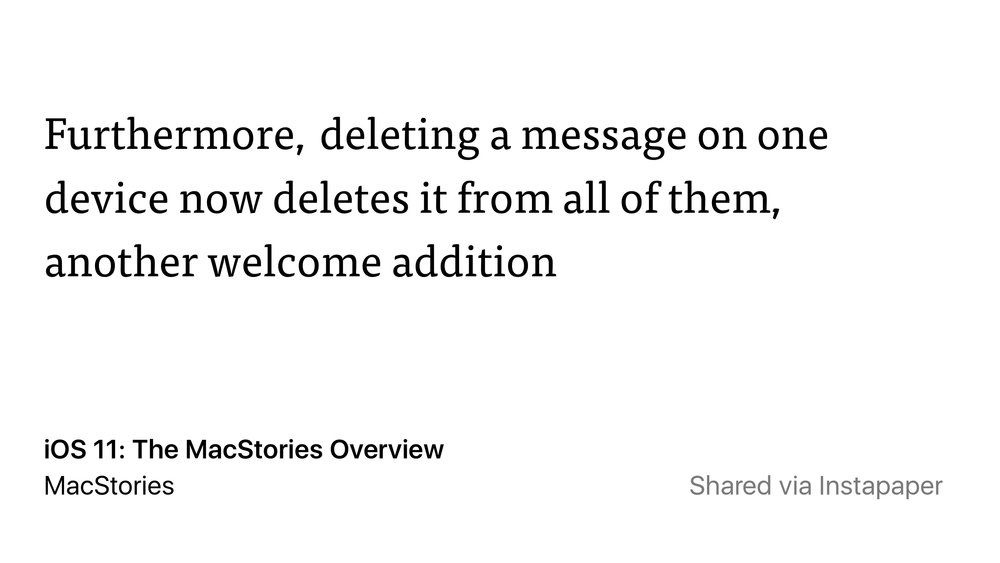 Finally! iMessage is notorious for being out of sync with multiple devices. Additionally, when I receive verification codes via text I will often delete these messages but then when I get to my iMac or iPad they are still there. This should improve syncing and begin to work like other messaging platforms such as Slack. What you do on one device will be synced across multiple devices. Additionally, you will not have messages out of order when you come back to any device.
iMessage Apps
I don't use a lot of iMessage apps except for stickers and GIFs. Frustration ensues when it takes multiple taps just to get to the GIPHY app or certain stickers that I commonly use. This interface looks to be much better.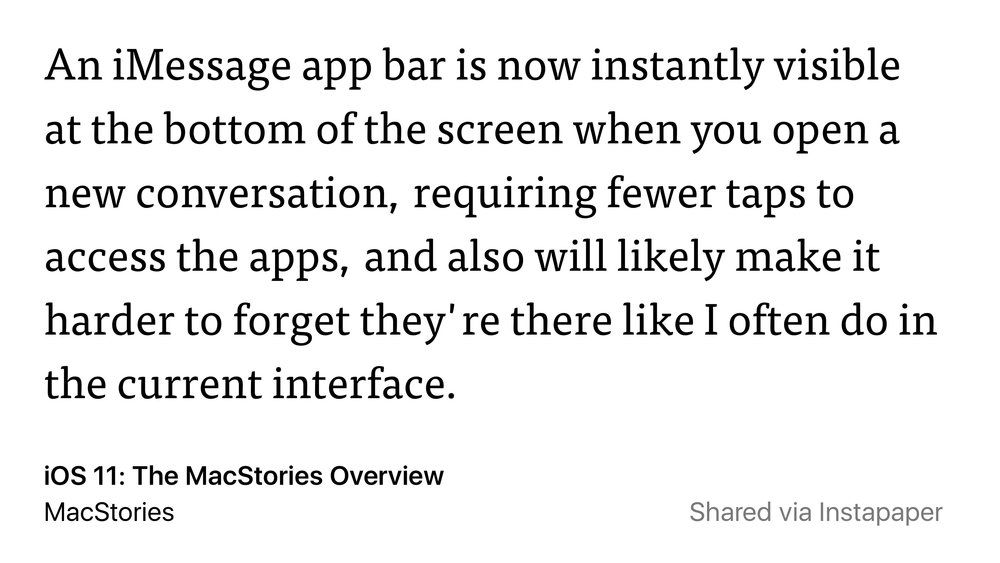 Person to Person Payments via Apple Pay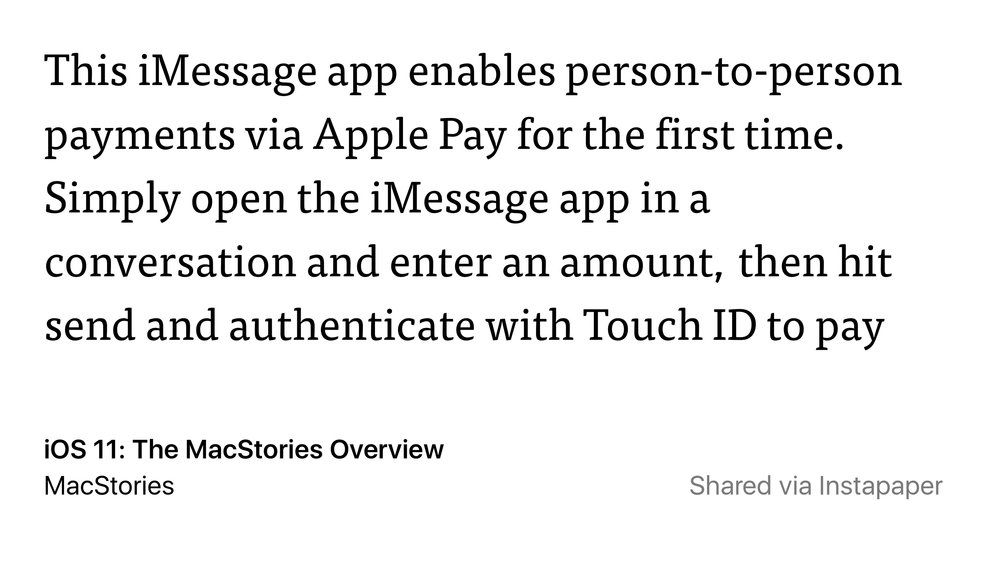 I generally use PayPal or Venmo to payback friends for a variety of things. Having Apple Pay payments within iMessage to directly pay those who have iPhones, which is most of my friends, will be great. It seems that this will work similar to other services. When you get paid it gets stored in the system then from there you can use those payments for other purchases or transfer to your bank. If you haven't been using Apple Pay you really should be. It is actually more secure than using a credit card because it uses a unique number for each transaction + you have to authenticate it through your fingerprint. I've had some people tell me they don't use it because it seems less secure but the reality is that its the most secure (except cash I guess) for protecting your personal information and your bank account. Apple really strives to keep personal privacy at the forefront of what they are doing. Apple itself doesn't even have access to this information.
Audio on the Lock Screen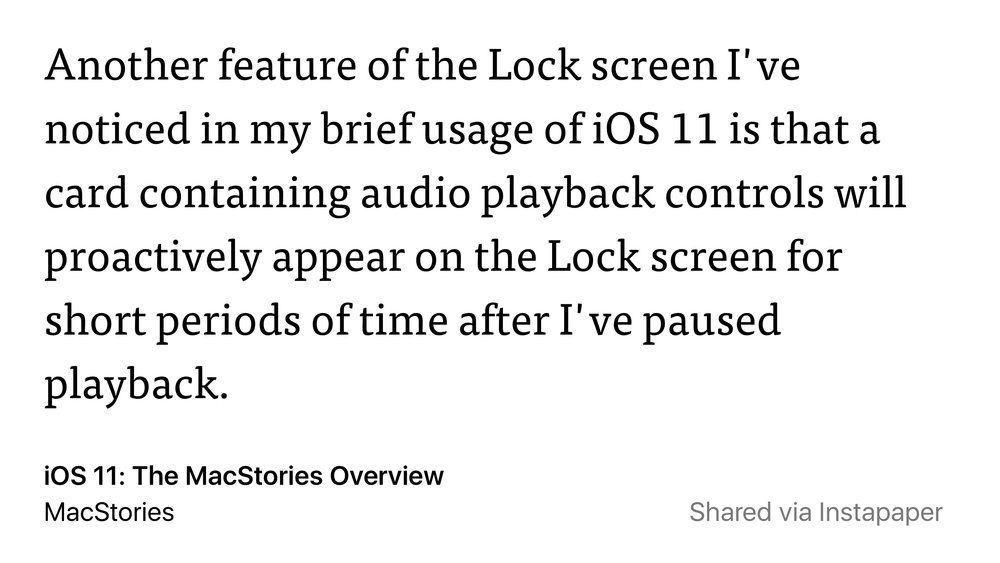 This will be nice instead of having to pull up the control panel every time to pause something.
Do Not Disturb When Driving
Yes, this will be great. Don't text and drive people. Stay safe out there.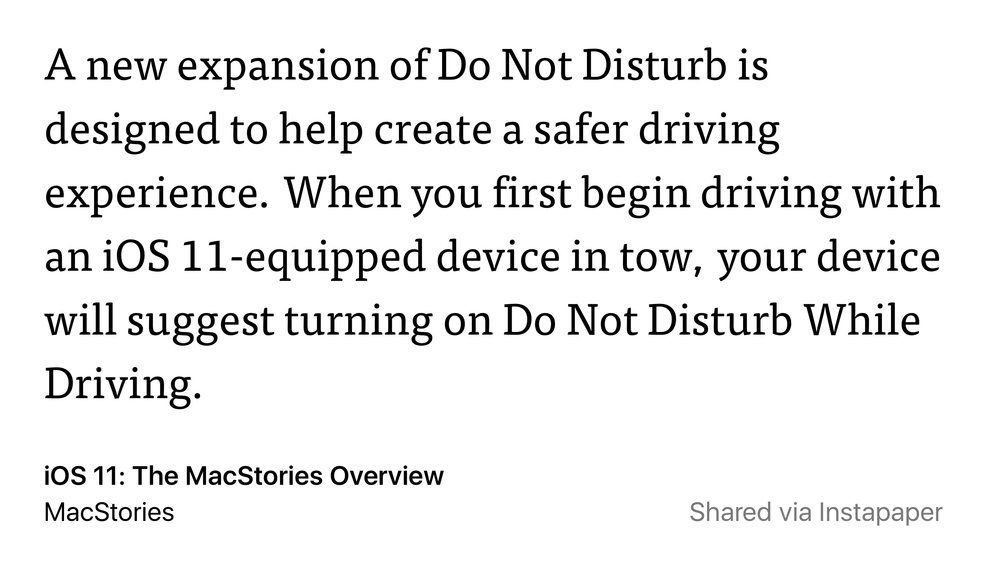 Expanded Dock on the iPad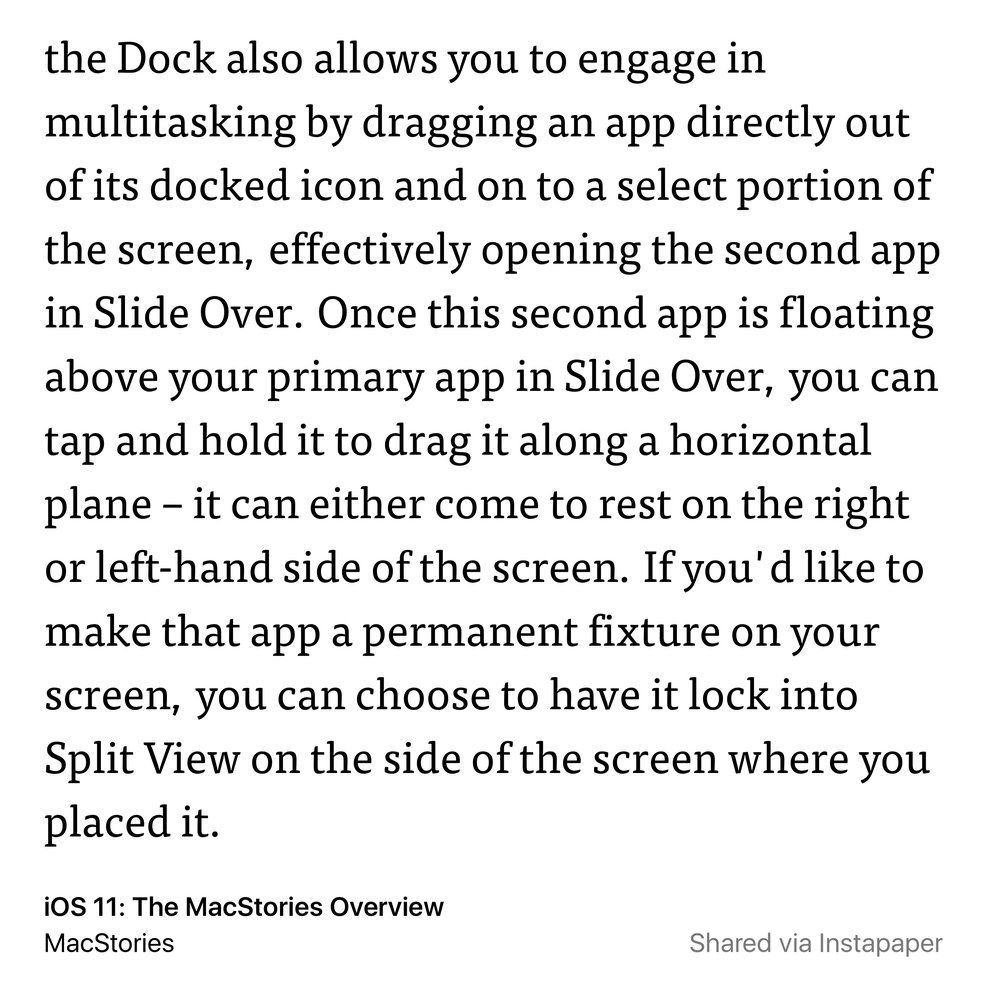 I'm really looking forward to testing this out on the iPad. While it may take some getting used to I think this will be a great new feature for productivity on the iPad. Additionally, this is how you will now invoke side-by-side apps. Better access to the apps you use the most plus smart suggestions for commonly paired apps that you use together. This is a major step in the right direction.
Conclusion
Well these are just some new features that I am excited about on iOS. There were many more that were shown and I'm assuming that we'll find out more as people begin to test in the beta of iOS 11. I'll be installing the beta when it is released to the public. 9to5 Mac has a nice video showing about a 100 new features that you should check out.
[youtube=://www.youtube.com/watch?v=Yy1JEyxRzIc&w=854&h=480]
---
---
---