New Website Design and Expanded Focus
If you are reading this right now you can probably see that I have changed the layout and design of the website. I also went back to my original site name and domain but you can still access the site by using the www.ntexegesis.com url too.
A couple factors prompted the new design and domain change. First, Squarespace came out with a new feature recently that allows me to show blog posts in a more aesthetically pleasing way.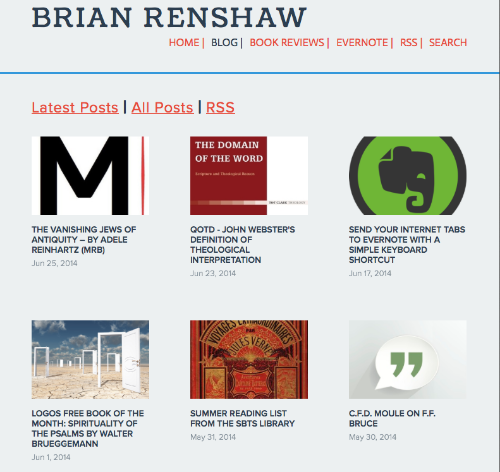 Second, I think this new design compliments the new blog post page better. Along with the new design I also want to slightly expand the focus of my site. Previously, my stated "thesis" of the site strictly focus on biblical studies (exegesis, history of interpretation, book reviews, etc.). I have slowly been expanding this too also include the intersection of technology and academics. I recently wrote a series entitled Evernote for Academics, which was the biggest departure from a strictly biblical studies focus. I am interested in how we can make technology better work for us in our academic studies and I would like to write on this topic more. So I will still be writing in the realm of biblical studies but I will also be expanding my writing to another area of interest, technology. Any writing that I do on technology will have some type of tie in with academics, specifically in the area of theology and biblical studies.
So I encourage you to look around the site to examine the new design. If you are ever wondering how to do something with technology in your studies please feel free to contact my by Twitter, email, or comments on this site.
---
---
---