Pre-order @DrJTPennington's new book on the Sermon on the Mount
I'm really looking forward to the release of The Sermon on the Mount and Human Flourishing: A Theological Commentary, by my good friend and supervisor Dr. Jonathan Pennington. I just saw today that you can pre-order on Amazon, which you should do right now!
I've read through most of it and have engaged in several discussions about the book with him and, yes, I may be biased, but I think this will be one of the better resources out there for reading and preaching the Sermon. This book will provide a helpful and comprehensive reading of the Sermon without getting caught in the minutiae of details or the disconnected readings of the Sermon that many books tend to do. Plus, I find Pennington's writing style highly engaging, which makes for an enjoyable but also profitable read.
Excerpt from the back of the book: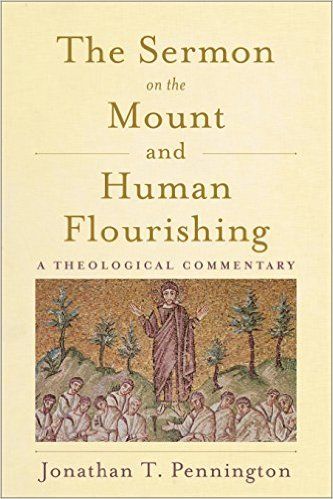 The Sermon on the Mount, one of the most influential portions of the Bible, is the most studied and commented upon portion of the Christian Scriptures. Every Christian generation turns to it for insight and guidance.
In this volume, a recognized expert on the Gospels shows that the Sermon on the Mount offers a clear window into understanding God's work in Christ. Jonathan Pennington provides a historical, theological, and literary commentary on the Sermon and explains how this text offers insight into God's plan for human flourishing. As Pennington explores the literary dimensions and theological themes of this famous passage, he situates the Sermon in dialogue with the Jewish and Greek virtue traditions and the philosophical-theological question of human flourishing. He also relates the Sermon's theological themes to contemporary issues such as ethics, philosophy, and economics.
---
---
---