Recognize Busyness and Focus on the Essentials
Busyness is a clear indicator to me that I am not focused, projects are likely falling through the cracks, and my commitments are hanging by a thread. When I go from task to task without a plan of action and time blocking my day, I'm giving into the illusion that I'm getting things done. I wish I could say that I notice this immediately and make a plan for the next week. Unfortunately, days will pass, and I will stay in this endless loop of busyness. If I do notice, I falter and give in to another lie that I don't have time to plan my day, exclaiming, "There is too much to get done!"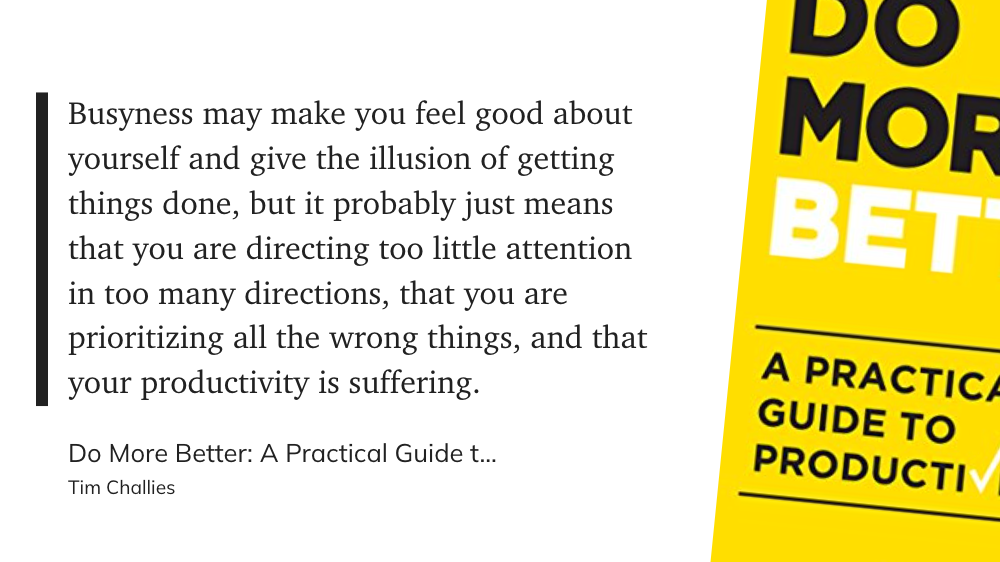 When that time comes, I need to push through that and take 30 minutes to make a plan. This small action will help focus on what is essential and throw away the cruft: Perform a brain dump of everything that is on my mind. Add a two-hour meeting on my calendar titled, Planning. Write down three critical tasks for the rest of the day.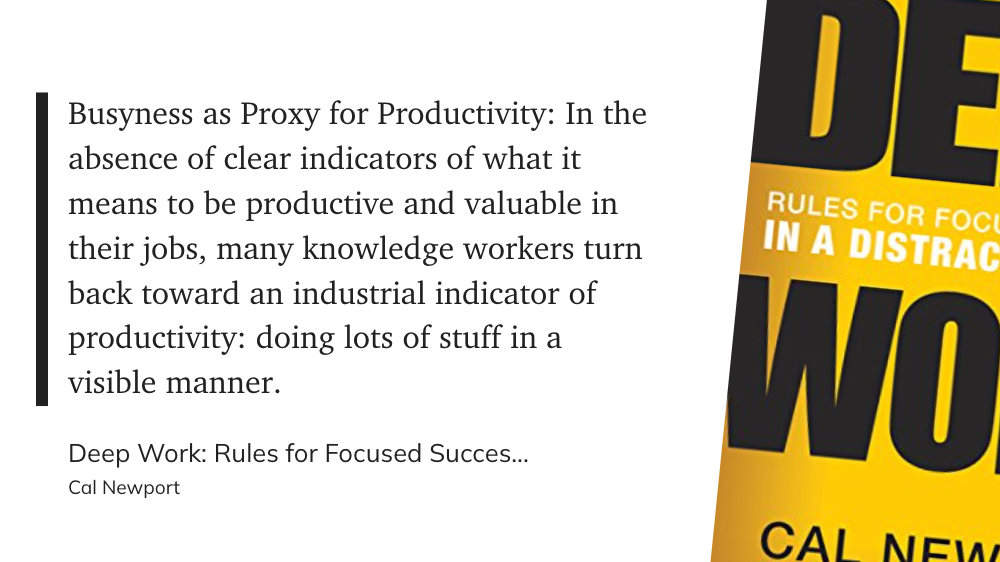 Over the years, I've been able to put practices in place that help avoid this frantic busyness. No system is perfect, and you must do what works for you. Here are a few things that have been helpful for me:
Shut down routine. Take five minutes at the end of the day to close everything down and then write down three things I either need to complete or push forward.
Weekly review. I wish I could say that this is a staple in my week, but when I do take the time to do this, I'm more present the following week, focused on the essentials, and free from busyness.
Email my future self. When I'm in a state of busyness, my day is largely driven by email. When I'm in this frenetic state, I've found that since I'm in my email more than I need to be, the perfect antidote is an email to my future self. I have a bi-weekly email that I send to myself that asks three questions:

Brian, are you busy or focused right now?
Brian, you checked in with your team today?
Brian, do you have clarity on your three most important tasks this week?
Note: You can create a bi-weekly email to be sent in the background via the Shortcuts app. I have mine using the Automation feature to be sent out on the 5th and 19th of every month. You can view the basic shortcut below.
These practices help me stay on track, have the clarity I need, and focus on the essentials.
---
---
---
---