Review of the Apple Leather Sleeve for 10.5\" iPad Pro
Apple released a leather sleeve for the new 10.5″ iPad Pros. After my debacle with the Logitech Slim Combo I decided to purchase the Apple Smart Keyboard with the Apple Leather Sleeve. I was initially worried that the keyboard would not fit in the sleeve too but, rest assured, it does.
The sleeve comes with an integrated Apple Pencil holder, which was one of my hesitations with the Apple Smart Keyboard. After using the Logitech CREATE for my 9.7″ I got used to not having to think about carrying my Apple Pencil with me. This allows me to do so.
The build of the sleeve seems solid and comes in four different colors (saddle brown, taupe, midnight blue, and black). I went ahead and picked up the black one and it feels and looks great.
Additionally, the sleeve can be used as kind of a workstation pad when laying the iPad flat to write on. The soft leather case will protect the iPad from being scratched on a table and presents an aesthetically pleasing workstation when taking notes.
Although it is on the pricier side I would still recommend it as a way to both carry and protect your new iPad. I love the form factor, its slim and feels good in your hands, and can be easily carried place to place without a lot of bulk.
[caption id="" align="alignnone" width="2500.0"]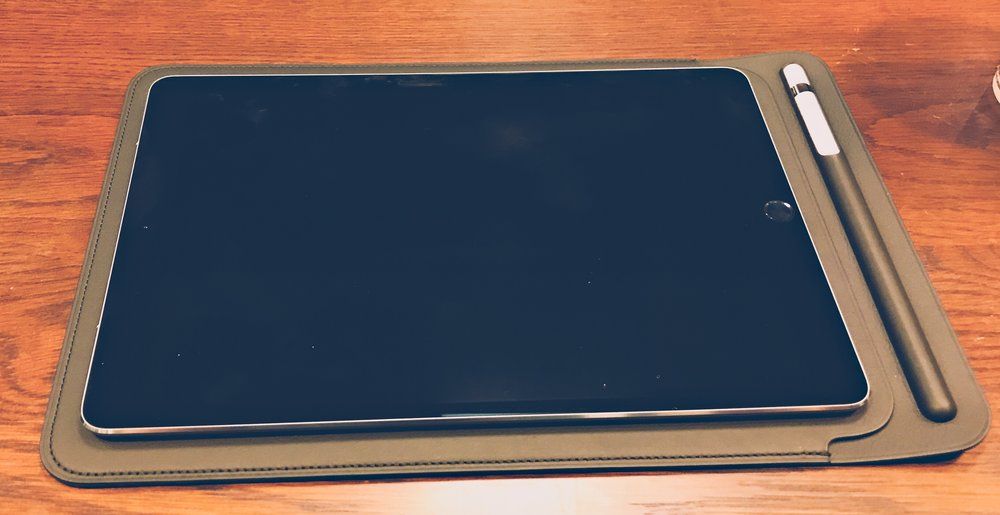 Using the Apple Leather Sleeve as a workstaton when taking notes[/caption]
[caption id="" align="alignnone" width="2500.0"]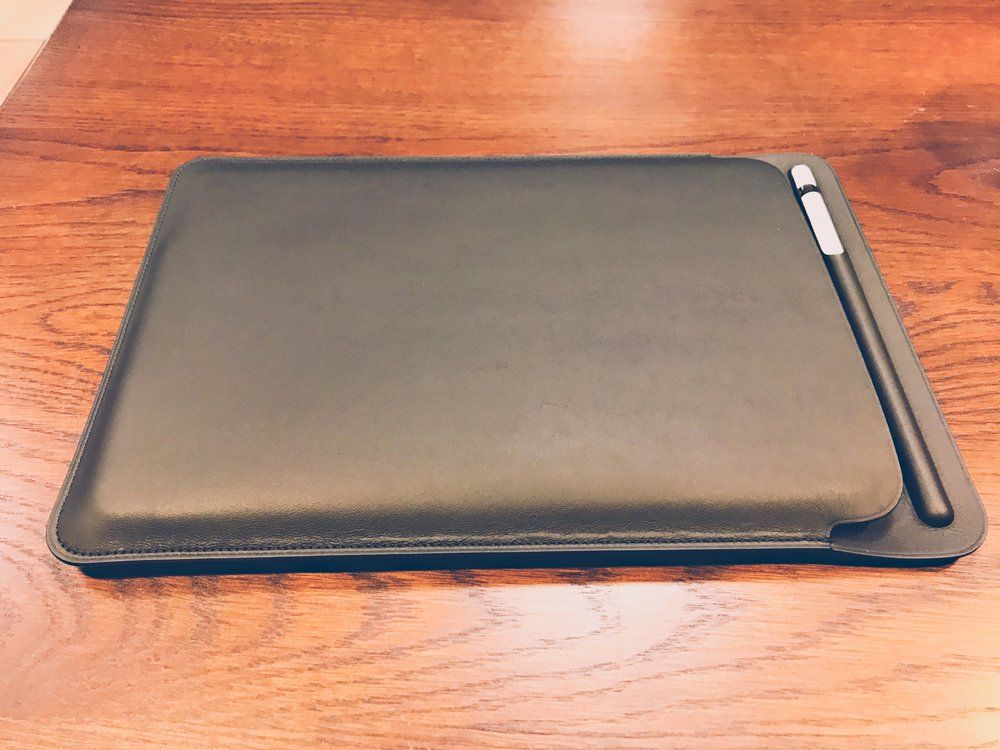 The leather sleeve + iPad Pro + leather sleeve[/caption]
[caption id="" align="alignnone" width="2500.0"]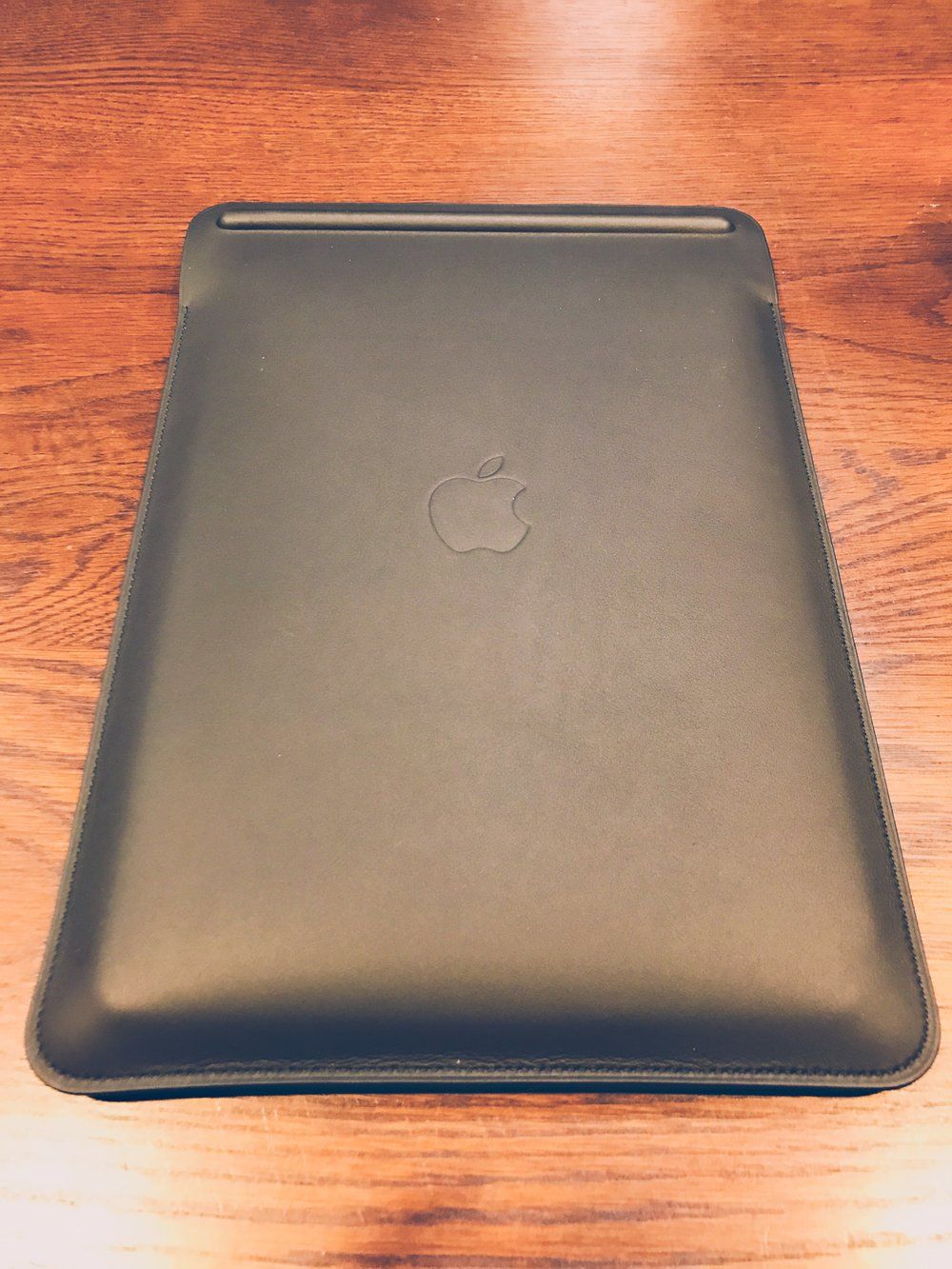 Love the Apple logo imprinted on the back[/caption]
[caption id="" align="alignnone" width="2500.0"]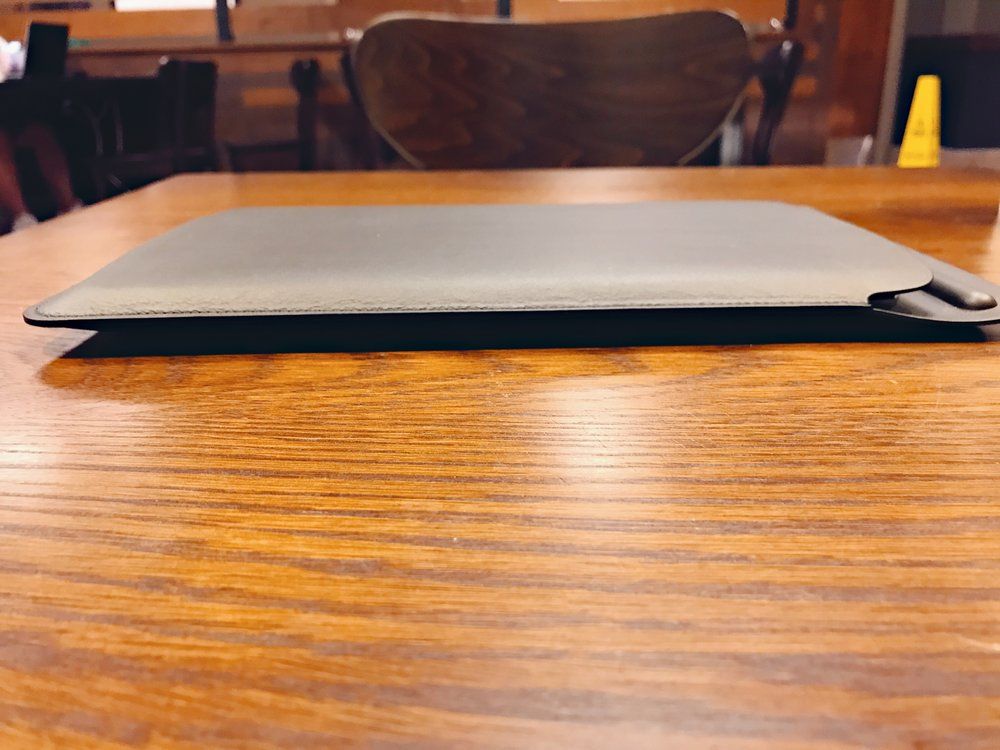 Side view of the leather sleeve + iPad Pro + Smart Keyboard[/caption]
[caption id="" align="alignnone" width="2500.0"]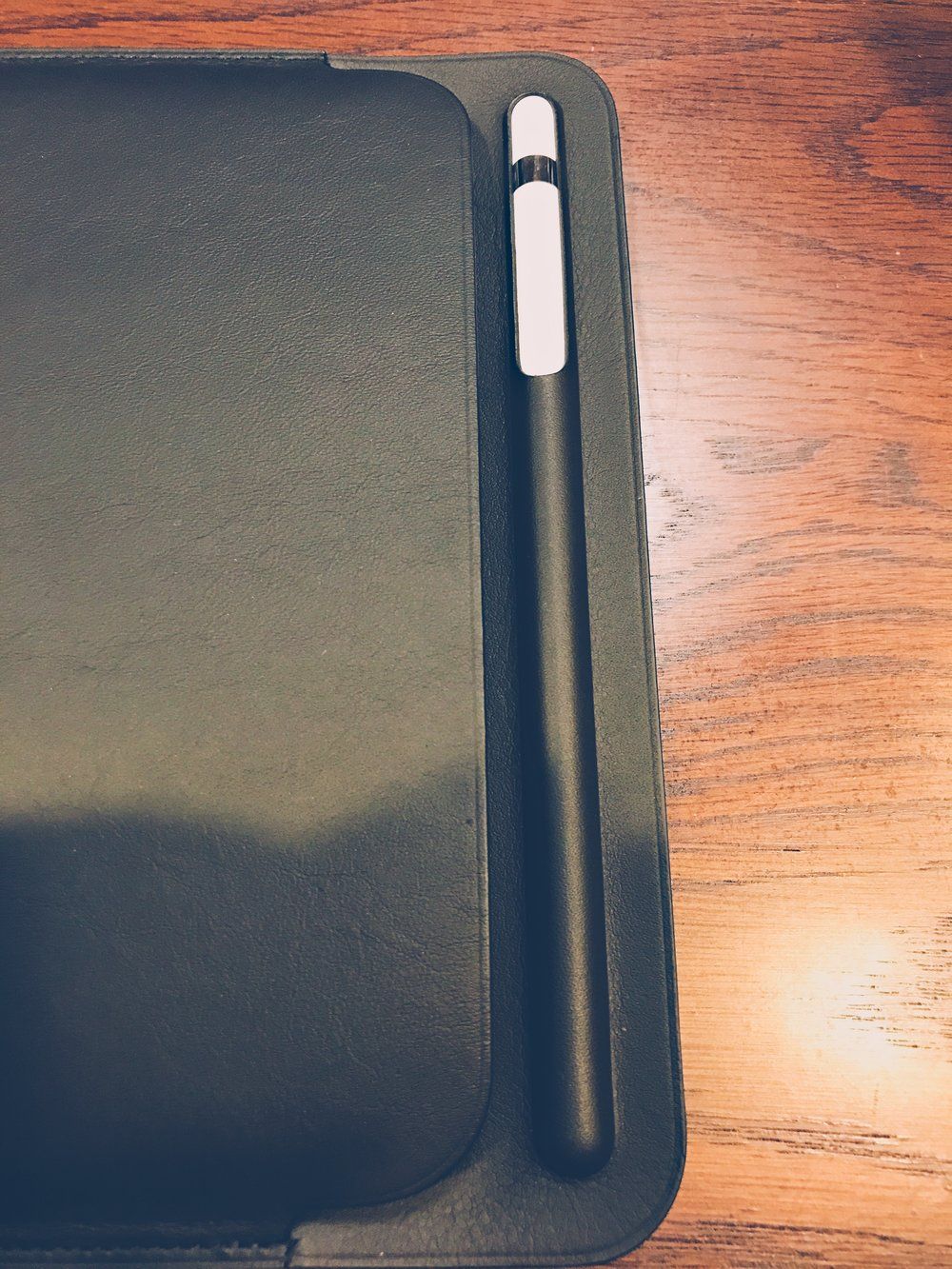 The Apple Pencil fits snugly in the case so it won't fall out but it is still easy to remove[/caption]
---
---
---