Saving the New York Times Newspaper Front Page to Day One
Based on this helpful shortcut from Matthew Cassinelli that grabs a PDF of the cover for the New York Times and saves it as an image. This is great but I don't really want a bunch of images of the NYT in the camera roll or in Books so I decided to have this automatically import into Day One with the title "New York Times - %Current Date%" and a tag of "NYT Cover."
During this unprecedented unfolding of history I will have some historical (digital) artifacts for the future.
Download Shortcut
You can download and install the shortcut here. For convenience, I added the shortcut to my homepage on my iPhone.
Pick a Specific Date
I also created a modified shortcut that allows you to pick the date you want to pull the cover from. I find this useful if I want to either catch up on ones that I forgot to import and just see what the cover was on a certain date. You can download and install that shortcut here.
Note: When you run the latter shortcut you will be presented with a dialog box that says "Current Date". Tap that then tap "Specified Date" and choose your date.
I have further automated this to send me a notification at a specific time that allows me to automatically run the shortcut via Pushcuts.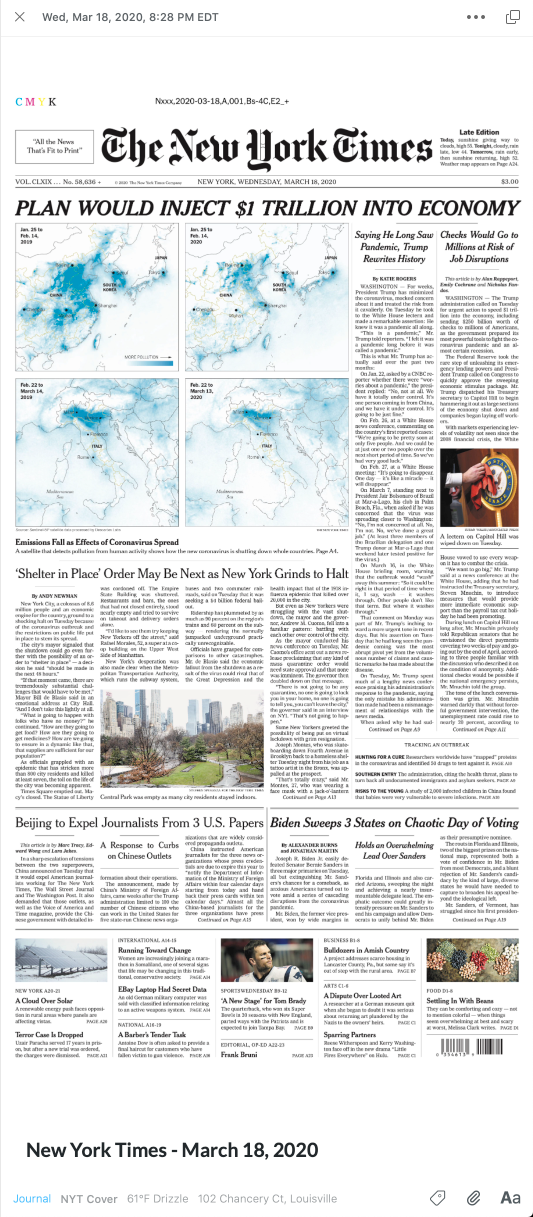 ---
---
---