Shortcut Monday: Text Multiple People at Once
Shortcut Monday is a series highlighting Shortcuts that I use on a regular basis. If you haven't downloaded the Shortcuts app yet, you can do so for free here.
This simple shortcut can send a message to multiple people at once (without being in a group).
I have several friends that are fellow St. Louis Cardinals fans that I enjoy texting articles or thoughts throughout the season about our favorite baseball team. It doesn't make since to put them all in a group message because they don't all know each other. But it is also quite annoying to try to send the same message or link to multiple people.
Enter Shortcuts. This is a super simple shortcut but one that I use all the time.
First, it will ask you for the text that you want to send to each person. Once you enter in the message it will send to each person individually in the background.
That's it. Seriously.
Perfect for not creating an unnecessary group message or copying and pasting the same message multiple times.
Another real world use case for me is sending a message to both sets of parents. Since we adopted Jax I am constantly giving the same update to both Jen's side and my side. This makes it quite easy to do so.
You can download the Shortcut here.
[caption id="attachment_1917" align="aligncenter" width="1942" alt="A very simple but extremely useful shortcut" height="2942"]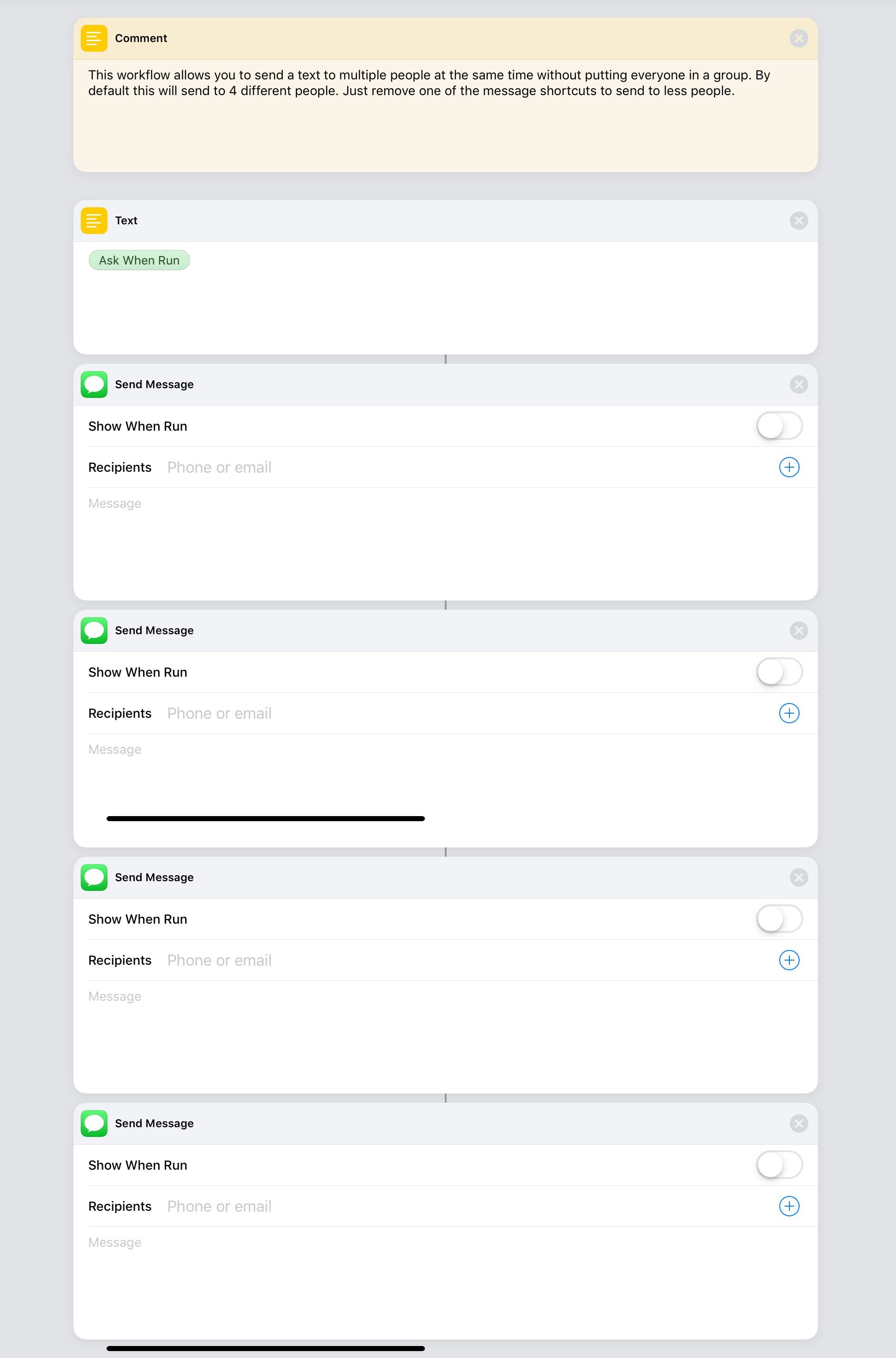 A very simple but extremely useful shortcut[/caption]
---
---
---